Airmiles and rewards credit cards feature plenty of added benefits to attract more customers. Some issuers offer low introductory interest rates and annual fees while others feature freebies and discounts, including bonus points toward flights, access to entertainment, and more.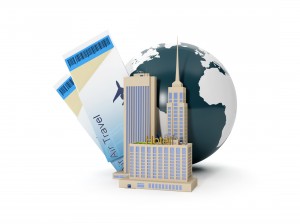 Added Benefits
In addition to complimentary bonus points and attractive redemption plans, rewards cards offer many benefits such as exclusive offers and store discounts. Customers benefit from discounts on merchandise and apparel as well as experience awards, for example, tickets for shows and concert events. Issuers also offer access to unique events and generous discounts at specific retailers to encourage consumer spending. Bonus points are a major perk and can be redeemed at e-commerce partners and retailers, department stores, and other establishments. Some issuers also offer added extras such as renewal bonuses, rewards points on quarterly spends, green points, as well as birthday rewards. Customers who opt for online statements are offered green points. The best part is that rewards never expire, and there are no restrictions. Some issuers also offer optional and travel coverage benefits, including comprehensive insurance packages for safe and worry-free travel. Points can be earned when traveling or making payments. Gift cards and certificates are also offered, along with bonus points toward merchandise such as stereo handsets, cookware, video cameras, home and garden tools, and others. Bonus points can be redeemed for different items, and customers are offered different categories to choose from – accessories, fashion, travel accessories, luggage, and others. Other categories include games and toys, sports and outdoors, health and beauty, and so on. Customers benefit from flexible redemption and rewards programs, for example, points toward premium merchandise, air miles, cash back, and holiday packages. Exclusive offers and discounts are available with many rewards credit cards for enhanced shopping experience. Issuers feature discounts by brand-name merchants such as Budget and Avis, offering discount and budget rentals. Free authorized user cards are also offered as part of the added perks and package benefits.
How to Find a Rewards Card with Attractive Features and Benefits
There are many credit card issuers, including major and small banks, non-bank issuers, credit unions, online banks, and others. The major banks offer more diversity, including VISA, MasterCard, and American Express rewards and airmiles cards. Customers with spotless credit and a solid payment history have access to exclusive offers and discounts while applicants with poor credit have more limited choice because they are considered high-risk. Obviously, the best way to find an attractive offer is to shop around and compare fees and rates, travel rewards, and discounts offered by different issuers. It may come as a surprise, but there are secured cards that feature rewards programs. Secured credit cards are usually offered to customers with fair and poor credit, and secured rewards cards feature benefits such as travel accident insurance and bonus miles. Additional benefits include no caps on bonus points and airmiles and upgrades offered by airline carriers.
Related Articles: http://rewards-credit-card.creditcardreview.ca/
http://www.thestar.com/business/personal_finance/2013/06/15/canadian_credit_cards_vie_for_top_travel_rewards_spot.html