Scotiabank offers convenient banking and borrowing tools such as currency and account services, credit cards, and lines of credit. Cards come in different versions, including student, low interest, cashback, and others.
Scotiabank features cards by American Express and Visa and offers perks such as travel benefits, special promotions, extended interest-free periods, and many others. Customers enjoy travel benefits such as late checkout and room upgrades. Participating merchants also offer rewards such as dinnerware sets and casseroles, wine gift sets, 4-slice toasters, electric slow cookers, and other kitchen appliances and items. Scotiabank credit card offers a rewards program that features cash back, travel benefits, and rewards points redeemable for digital cameras, watches, binoculars, tablets, and other electronics. A training bike, for example, requires 226,400 points. Retailers also feature zoom cameras, iPads,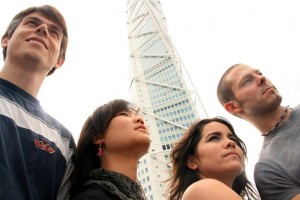 disc players, and other items. Rewards also include investment and credit dollars, precious metals, gold bars, and a lot more.Clients can also choose from a selection of specialty cards that feature points on entertainment, dining, and shopping. Participating hotels and chains offer complimentary suite upgrades, free nights, and other privileges. Clients enjoy VIP access to music festivals, major events, and private style consultants. Customers are also offered lounge access with conference space and complimentary refreshments and snacks.
The Bank of Nova Scotia offers handy online tools that allow holders to redeem points, transfer funds, request a higher credit limit, and more. Additional cards with no annual fees can be requested for the ScotiaHockey Visa, SCENE Visa, and other cards . There are special offers with large bonuses of 5,000 to 30,000 rewards points and low intro rates. Some cards go with an introductory rate that is as low as 0.99 percent.
The bank also offers specialty cards to business customers, including cards with unsecured and secured rates, large limits, cash back, and no annual or monthly fees. There are cards that earn cash rebates on utilities, phone bills, and purchases. Customers are offered credit vouchers and gift certificates. Secured credit cards are also offered, for example, ScotiaGold Passport which goes with credit and investment vouchers, gift certificates, brand-name merchandise, and unrestricted and flexible travel options. Consolidating card payments helps save on service charges.
Scotiabank requires that business customers provide details such as lease and loan payments, amortization expenses, and others. The bank assesses over-limit, non-sufficient funds, and dishonoured payment fees.