The main benefit to holding a student card is better purchasing power. While financial institutions advertise multiple benefits, customers pay foreign purchase transaction, late payment, and other fees. A prepaid card is one alternative, and the main benefit is that interest is not assessed. Banks and unions advertise student credit cards with bonus points on entertainment and dining. Many issuers offer cards to students who are enrolled full-time and are new to credit. Consumers use student cards to pay for meals, tickets, books, and textbooks.
There are other options, one being to apply with an adult cosigner or to obtain a card jointly. Financial institutions also offer cards that are specially designed for students and feature discounts and promos on school supplies. There are banks that feature student cards with cashback on department store and online purchases. Easy approval is advertised by many banks, and students with a score of 600 – 650 qualify. The average credit score is around 670, and students who qualify are offered cashback on gas, restaurant, and other purchases. Some cards feature rotating cashback categories while others feature exclusive experiences. Issuers offer rewards points that can go toward investment tools, cash rebates, and so on.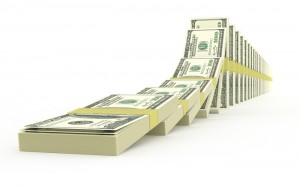 These cards are designed for customers enrolled in an university or college. Banks ask about income and outstanding balances to check the applicant's debt-to-income ratio. Credit rating, assets, and loan balances are the main factors banks look into. Issuers accept applications from graduate and undergraduate students. Financial institutions request employment information such as job type and job category and employment type. To get approved, students are asked to present proof of residence and valid ID.
U.S. Dollar Cards
Depending on their credit rating and profile, students can apply for rewards, no annual fee, and other types of cards. One option is to apply for an U.S. dollar card which is a good choice for extended stays in the States and short trips. These cards allow students to buy textbooks, supplies, and tickets from U.S. stores, airlines, and other retailers. Student cards are often used to pay unexpected expenses, for example, family emergencies, computer breaks, trips to the ER, etc. Students use cards to pay insurance, parking tickets, and other costs.