CIBC offers the full suite of business and consumer banking products and investment vehicles. Clients of CIBC choose from mortgage and unsecured loans, credit cards for different credit profiles, and other products.
Retail and Rewards Cards and Added Benefits
Customers can choose from different credit cards that allow purchases in Canadian dollars or U.S. currency. Visa cards go with beneficial features such as signature shopping, roadside dispatch, rewards programs, and other privileges. Some cards by CIBC feature aeroplan and rewards points while others go with Petro points for generous fuel savings. CIBC features handy tools for online bill payment and improved security. Secured cards are also available to international students and Canadians with less-than-perfect credit. The bank also offers retail rewards and travel cards with premium privileges and benefits such as welcome bonuses of 25,000 aeroplan miles, extra miles for purchases at select retailers, and grocery and gas purchases, preferential treatment, and other perks.  Cardholders are offered access to exciting events, weekend getaways, escapes, discounted airfare, and other travel privileges.  Holders also earn extra rewards points at participating inns, hotels, spas, and restaurants and there are no hidden costs or fees. Flights to Europe require between 50,000 and 70,000 air miles. Emergency cash advances and personalized checks are also available.
Rewards
CIBC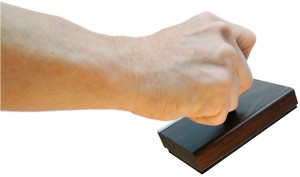 partners with merchants and hotel chains that offer weekend gateways, tickets for exclusive performances, and travel. Customers who wish to minimize their carbon footprint can choose from a selection of green products such as bags, bamboo sets, organic towel sets, cutting boards, cookware sets, outdoor composters, and a lot more. There are other shopping categories, and customers are free to browse by brand and mileage level. Items such as bamboo kitchen sets and carbon offsets require less than 10,000 aeroplan miles while items such as electric bikes, laptops, and push mowers require 50,000 to 100,000+ points. There are gift cards for long distance calls, entertainment, and coffee breaks. You can also support charities such as Veterinarians without Borders and Engineers without Borders.
Borrowing Solutions for Businesses
Business customers can choose from Visa cards with competitive rates and spending limits of up to $50,000. The Aerogold Visa Card for Business, for instance, features travel privileges by Visa and Air Canada, aeroplan miles, priority boarding, guaranteed reservations, and gift cards. The Canadian Imperial Bank of Commerce also offers government supported programs, mortgages, franchise financing, and retail lending services.
More Related Articles:
http://cibc-credit-card.creditcardreview.ca/
https://www.cibc.com/ca/visa/aerogold-visa-infinite-card.html