Customers of TD Bank are offered a wide array of banking and borrowing solutions, investment products, treasury management, and more. Individual and business clients are offered lines of credit, commercial mortgages, and small business financing.
Clients are offered standard, secured, and rewards cards with cash rewards and competitive rates. There are specialty cards that earn points on everyday purchases, Air Canada purchases, gas, and vacation packages. Bank clients are offered rewards in different categories, including personal care, fitness, and accessories. TD offers plenty of rewards, from gift cards to kitchen appliances such as presses, stick mixers, popcorn makers, and food choppers. Customers can choose from different point levels, from 5,000 to 100,000+ points. Customers use their points toward brand name luggage and bags, backpacks, and travel accessories. Retailers also offer outdoor and camping accessories, golfing equipment, bicycles, and others.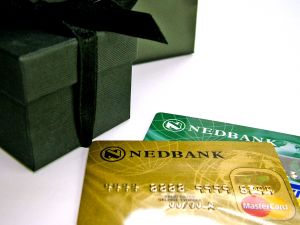 There are also products for families with children, including learning resources and travel sets. Cardholders also enjoy other perks such as no point limits, priority boarding, free checked bags, and more. The bank even offers the option to deposit and convert miles. Some customers choose to donate their miles to charitable organizations such as the Bear Valley Rescue Society and Air Canada Foundation. Customers enjoy plenty of added benefits such as access to special and dining events, getaways, and culinary programs. Specialty cards also feature premium benefits such as VIP lounge access, assistance for road emergencies, and a lot more. Customers can choose by income and special features, and there are cards for different credit profiles. Gift and prepaid cards are also available, including reloadable and non-reloadable options. Toronto-Dominion offers secured cards to international students, foreign workers, temporary residents, and customers with poor credit.
Solutions for Businesses
Businesses are offered specialty TD credit cards that offer the option to request employee cards. Customers can choose from several cards, including TD Aeroplan Visa and Business Travel Visa. Business customers are offered premium rewards such as car rentals, accommodation, and airfare. Clients choose from different redemption ranges, and 250,000 points equal $3,501 to $3,000.
A Range of Services
TD Bank also offers international services, government banking, lines of credit, and other banking solutions designed for commercial and institutional clients.