There are prepaid cards for online shopping, better sense of control, and financial flexibility.
Types of Prepaid Credit Cards
Clients are offered standard and student prepaid cards, and the latter are designed to control spending. Gift cards are one option to give money to friends, relatives, and family. Youth cards are offered to parents to enable monitored spending, along with other consumer and business cards. In general, a prepaid card is a regulated, safe, and flexible alternative to cash and debit and credit cards. Prepaid cards can be used for foreign visits, travel abroad, entertainment, shopping, hobbies, and other expenses, and clients don't pay interest.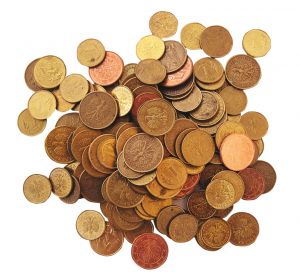 Prepaid cards offer multiple benefits such as shopping convenience, travel assistance, and more. Prepaid payroll cards, for example, are used to transfer employee compensation, including salary, commissions and bonuses, and wages. Standard or general purpose cards can be used to pay recurring and one-time bills. They are offered by American Express, MasterCard, Discover, and Visa and can be used to book a hotel room or pay for car rentals. Many cards offer cash incentives, savings accounts with an attractive APY, and other features. There are cards that are designed for full-time and business travelers. Issuers feature both rewards and convenience cards to help consumers to keep their personal spending separate. Some cards are disposable and work like gift vouchers while others earn rewards. Users can exchange their points for merchandise, including fashion and clothing, electronics, games, and other items. Prepaid cards offer rewards toward merchandise from top brands. Issuers offer prepaid cards with free rewards, tax refunds, and other benefits. Some cards are designed for dependents, including young adults, teenagers, and students, and the goal is to promote financial responsibility.
Prepaid cards feature quick approval and no income requirements, and borrowers with a history of distrainment of accounts, late payments, and personal bankruptcy meet the criteria. To apply for a prepaid card, customers fill in their country, address, date of birth, and other information . Applicants specify whether their benefits provider or company offers direct deposit. Financial institutions charge fees for express shipping, replacement, and reissuance. The fees for retail transactions vary by issuer. Customers who load over $500 are offered maintenance fee waivers by some banks. Some cards go with high transaction, monthly, and activation fees, one-time purchase, and cash withdrawal fees and should be avoided.