Customers are offered plenty of choice, from commercial mortgages and business loans to specialized banking, accounts, and credit cards. The bank features different types of cards, including premium, standard, student, and others.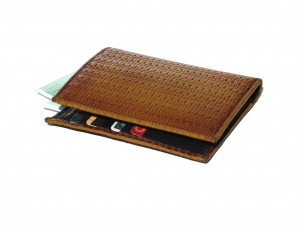 Rewards Points
Specialty cards feature premium flight discounts and points redeemable for merchandise, including wireless speakers, blankets and duvets, headphones, and more. Clients with rewards credit cards choose from merchandise in multiple categories, including kitchen, wellness and health, toys, and others. Some gift cards, for example, require 15,000 rewards points while a sleeping bag requires 30,000 points. The bank offers different business cards, including BMO World Elite, which features flexible travel and non-travel redemption schemes, donations, and high-end merchandise.  As a premier card, customers benefit from a simple booking process, no blackout dates, priority passes, and other benefits. Optional services are also offered, including trip accident assistance, battery boost, accommodation, and more. This card is ideal for frequent travel, whether abroad or at home, and points can be used toward airfare, including fees and charges. The BMO secured credit card is specially designed for customers. There is a selection of business cards with automatic rebates, no foreign exchange fees, and other perks. Customers choose from different MasterCard options with exclusive earn rates, roadside assistance, rebates, and more.
Consumer Credit Cards
Customers can choose from different offers and options, including cards with student, travel, and retail discounts and low-interest choices. There are consumer cards with exclusive discounts on travel, dining, fashion accessories, and more. Prepaid cards are available to customers with tarnished credit and go with low fees. This card can be used as a standard card but payments are not reported. Student credit cards are also available and feature cash back, airmiles, welcome bonuses, and no annual fees. Students benefit from discounts on dining, merchandise, and school-related items. Individual customers can choose from an array of university, professional, and other cards. Affinity cards support causes such as community and education and establishments like the Canadian Scholarship Trust Foundation and the Canadian Art Foundation. BMO MADD Canada is one card with exclusive discounts, pre-authorized debit, and other features. While some cards have minimum income requirements, they support charitable causes such as health and wellness. Another option is the BMO Canadian Red Cross MasterCard which goes with an interest rate of 19.9 percent, vehicle coverage, and free additional cards. BMO offers other options that support foundations, associations, societies, and institutes.