Scholarships and Grants
Government loans usually come with lower interest rates and flexible repayment schedules. Students who are homeschooled by tutors, legal guardians, or parents are also eligible. Students enrolled in trade schools, community colleges, and universities can apply for subsidized and unsubsidized loans.
The main benefit of subsidized loans is that they are interest-free until graduation. The loan amount varies depending on whether the applicant is a graduate student or independent or dependent undergraduate. In addition to private and government loans, students can apply for different types of grants and scholarships. Students can apply for different awards, including full tuition and corporate scholarships. Students can choose from college-specific and unique awards. There are different sources, including professional organizations and state grant and federal agencies. Each scholarship and award has its own requirements. In general, awards come in different types and sizes. While there are many options, make sure you avoid scholarship scams.
Financial Aid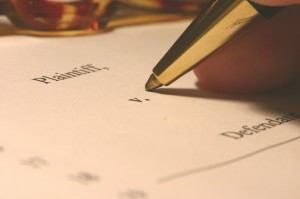 Students are offered loans and financial aid under different government programs and by private and institutional lenders. While federal loans are offered under different programs, private loans are available from big and small banks and other financial establishments. Your credit and payment history are important factors when applying for a personal loan. Borrowers with a poor credit score are offered a higher interest rate.
Application Process
The criteria vary depending on the type of loan, the amount, repayment term, and other factors. There are different types of government aid, including unsubsidized and subsidized loans and grants. The requirements vary depending on your status, i.e. whether you are a parent or student. During the application process, students are asked to fill in a form and submit supporting documentation. If applicable, students also need to show proof of separation or divorce such as a council tax bill or a letter from an attorney that confirms this. The lending criteria are different for dependent undergraduates. Students who are incarcerated usually do not qualify for federal loans. Parolees, conditional entrants, asylum granted persons, and refugees may have to present additional information. Student loans help borrowers to pay school-related expenses such as tuition, accommodation, meals, textbooks, books, and others. Students can apply for subsidized, institutional, and private loans.
Reference:
Student Scholarships and Grants in Canada