Different secured and unsecured cards are offered by Canadian banks and credit card companies. There are different ways to apply for a card, including online and at the local branch.
Canadian issuers request financial, employment, and personal information, including your credit score, authorized users, and types of accounts owned, i.e. savings, checking, high interest, money market, and others. Banks are unlikely to approve your application if you have late payments. While unsecured cards require good to excellent credit, secured and prepaid cards are offered to applicants with poor and fair credit. Some banks require a minimum annual income of $20,000 while others require a total income, including spousal and own income of $60,000 or higher. There are issuers that offer additional cards for a small annual fee or at no added cost.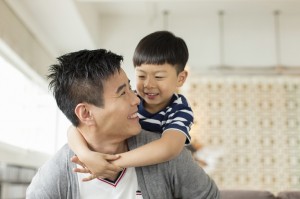 Banks offer Visa and MasterCard products to applicants, but the perks and rewards programs that go with them are usually reserved for creditworthy customers. Applicants for a student card provide information such as whether they are domestic or international students, if they are landed immigrants or citizens, etc. Issuers that offer student cards also request information such as family member or alternative contact information, and financial details such as outstanding loans and balances, types of accounts held, additional income, annual wages and salary, and monthly rent or mortgage payments. The type of information banks request depends on the credit report, card of choice, and other details.
Issuers also offer secured and unsecured Canadian credit cards to businesses as an alternative to LOCs and small business loans. Business owners also provide personal financial information such as residential status and country of nationality. The application must be filled by an authorized officer or the business owner. Authorized officers fill in a separate section. Many issuers are also interested in whether the company is non-profit or for-profit and if it is publicly traded. Specify the legal structure of the company as well – unincorporated association, sole proprietor, limited partnership, general partnership, LLC, C corporation, or S corporation. If applying for a balance transfer card, there are financial establishments that allow up to 3 transfers. With some banks, customers are asked to specify whether they apply for a card with the maximum credit limit. Once approved, it takes between 7 and 30 days for the card to arrive.
Bank clients can choose from different products, including travel, charge, and bad credit cards. Financial institutions take into account your credit mix and utilization. Look at factors such as minimums, expiry dates, billing cycles, and others.
{ Comments on this entry are closed }