Brick-and-mortar banks, finance companies, and online banks offer specialty, secured, and other credit cards. There are different products to choose from, including balance transfer and airmiles credit cards.
Walmart Credit Card Instant Approval
This is a good choice for customers with poor or fair credit who have more limited options and seek to rebuild credit. In addition to discounts, some department stores also feature interest-free financing . In most cases, these cards can be used in one chain or store only. Customers often apply for department store cards because the requirements and criteria are more lenient.
Airmiles, Rewards, and Other Cards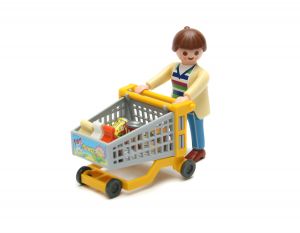 Banks and credit unions offer rewards, airmiles, and cashback credit cards to businesses and individual customers. Customers can choose from different rewards and cashback credit cards, depending on their income, credit rating, and other factors. Banks and other issuers feature rewards cards with bonus categories. Specialty cards come with frequent traveler programs, statement credit, and discounts at participating stores. There are different bonus categories such as online retailers, restaurants, grocery stores, gas stations, and others. Some card issuers also offer a fee waiver during the first year so that customers save on annual fees. Whether customers benefit from bonus points and rewards programs depends on their spending level. Holders earn points while dining at restaurants and traveling. Whether a rewards or cashback credit card is the best choice for you depends on your lifestyle and spending habits. Consumers who spend a lot of time travelling and driving often opt for gas cards. Borrowers with average income often choose low interest cards to save money on interest charges. Customers are offered plenty of benefits such as cell phone replacement insurance, concierge services, and others. Other perks include guaranteed returns, preferred seating and car-buying and rewards programs.
Prepaid and Secured Credit Cards
Prepaid and secured cards are usually offered to customers with tarnished credit. While the interest rate is higher compared to personal loans, this is one way to build credit. This is one option for borrowers who are turned down by issuers offering unsecured credit cards. Customers are required to make a security deposit that serves as a guarantee against default. Look at different options, including cards offered by big and small banks, before making a decision. Check for fees, penalties, and hidden fees.
{ Comments on this entry are closed }