Banks, credit unions, online banks, and other financial institutions offer different types of credit cards to business owners and individual customers. Clients can choose from rewards, airmiles, no annual fee, student, and other types of cards.
Options for Customers with Good Credit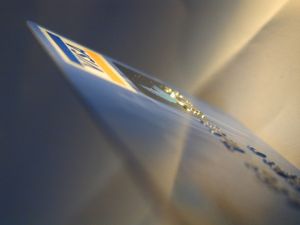 As a rule, customers with excellent and very good credit have plenty of choice because they are considered low risk by financial institutions. They are offered rewards, cashback, and specialty cards with higher credit limits, preferential interest rates, and many incentives and perks. Rewards cards, for example, are usually reserved for creditworthy customers with a high income level and offer greater flexibility and perks such as rewards schemes, introductory bonuses, discounts, and many others. Cashback HBC credit cards offer cash back for purchases made at department stores, gas stations, supermarkets, and participating merchants. There are industry and bonus categories and bonus points are usually posted as a statement credit. Customers pay for their cruise or vacation bookings, hotel stays, and airplane tickets with no seat restrictions or black out dates. Holders are offered access to airport lounge programs and priority access to international and domestic lounges all over the world. In addition to these perks, airmiles cards offer added benefits such as statement credits to be used for snacks, flight-change fees, checked bags fees, and other expenses. Credit card companies also look at spending patterns to determine which schemes and programs will be most effective and lucrative.
In general, customers with steady income and solid payment history have many options, from auto and gas credit cards to low interest, balance transfer, and other cards.
Cards for Borrowers with Compromised Credit
Borrowers with compromised credit usually have a history of bankruptcies, delinquencies, foreclosure, late and missed payments, and maxed out credit cards. Borrowers with poor credit are considered risky customers, and their pool of options is more limited. They are usually offered secured loans and prepaid and secured cards with lower credit limits and higher interest rates. Department store credit cards are one option for borrowers with little or no credit exposure who are looking for ways to build credit. While department store cards offer higher interest rates compared to other products, there are benefits for holders, including free shipping, coupon codes, discounts, sales, and promos, and many others. This option is a good choice if you are a frequent shopper and have a favorite department store where you make frequent purchases. Regardless of the card of choice, making regular payments helps holders to build credit, and their chances of getting approved for a standard credit card increase. Then there is the option to apply for a student card that comes with discounts on school-related purchases and other perks and allows students to build their credit history. Student cards offer plenty of beneficial features such as no annual fee and cash back or rewards points that can be redeemed toward airfare, school supplies, books and textbooks, and more.
{ Comments on this entry are closed }